Your visual

bookmark

manager
Our Open Source Web app helps you gather your inspiration and resources. Store your bookmarks where it fits you.
Be notified of the launch by entering your email
Don't lose anything
Save all your inspiration
Inspiration comes in many ways and you like to save everything from the Internet. Colllect helps you keep your inspiration in the same place from pictures to links, texts and colors.
Picture
Save your favorite pictures from all over the web. It could be static jpegs, pngs or animated assets like gif and video.
Note
Write your next article idea, create a to-do list or just take some notes. Our note system uses markdown to create a powerful document.
Link
Save the url of your new favorite website.
Color Palette
Add the latest pantone of the year or just create a new palette that you just found.
Keep it clean
Organize your resources
Use collections to group your inspiration and tag your files to keep them nice and tidy. Always find what you are looking for.
Our purpose
Take control
over your interface
We wanted our users to have total control over their Collect. You will be able to choose where you want to host Collect and what storage you want to use.
Interface
We let you decide how autonomous you want to be, you can simply log in here and use our domain, or use your own.
Personal domain
Colllect.io
Storage
Create an account and plug Colllect to your storage solution, you will have a 50MB limitation if you don't use any cloud service.
Our values
Autonomous
Our objective is to build a solution that rely on nobody. You will own your bookmark and your interface.
Flexible
We wanted Colllect to be database free. You can change your files to another storage, changing server and still have everything tidy.
Mobile
Our web app is working on all differents devices, you will have access whenever you want to your inspiration.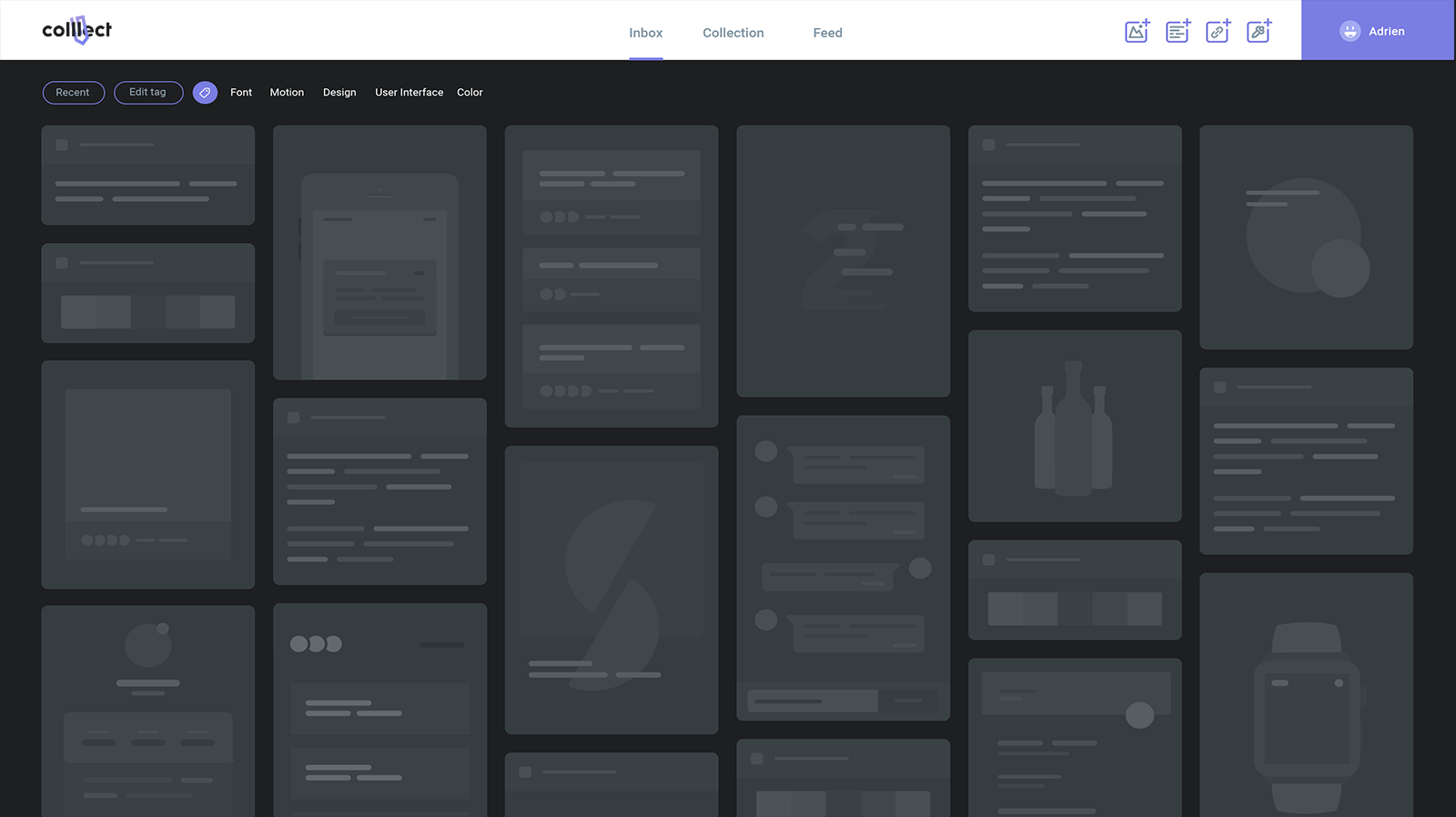 Install Collect
on your FTP
Download and install an instance of Colllect on your personal server. Never lose your files again!
Be notified
Enter you email address to be notified of the launch